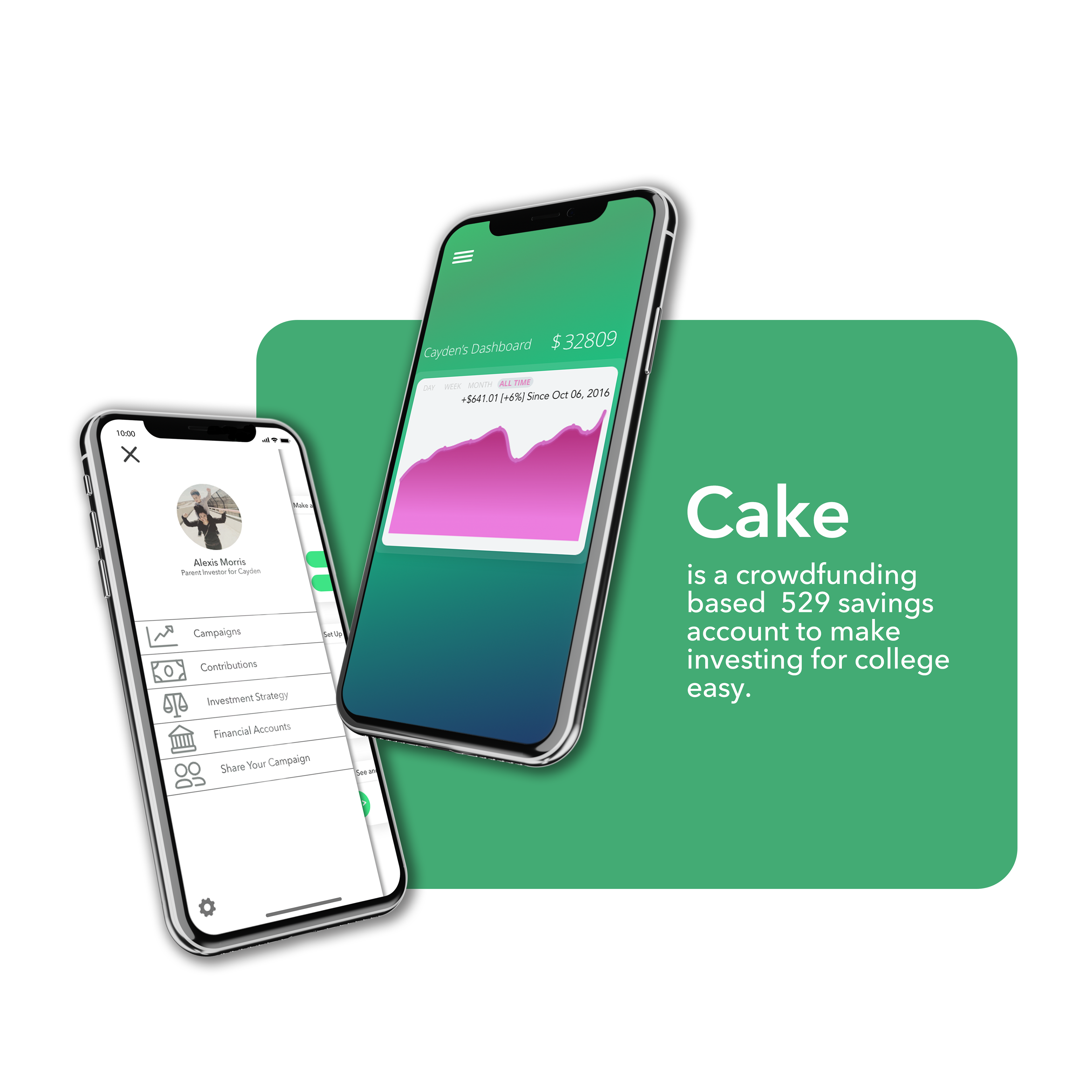 Timeline:                             Discipline:                                                   For:
10 Weeks, Spring 2020      UX Research, UX Design, UI Design        UX Design Class 
For my UX Design class Spring 2020 at the University of Colorado Boulder, we were tasked with coming up with an app (mobile or desktop) that solved a problem.  We then had to conduct generative research, create prototypes, then draft a final solution.  I came about my problem when my nephew was born.  Buying clothes or toys for him felt pointless, as they would only be part of his life for a short amount of time.  My sister and I instead wanted to create a college investment account for him (529 savings account).  This way, every birthday and holiday we could contribute to it.  We could not figure out how to set one up or where to do it, and for options already available, there was no way for people to regularly put money in it who weren't the account holder.  My solution for this problem is Cake.  The crowdfunding college savings account that makes saving for college easy as cake for parents. 
The question for solving became:
How might we develop a simple to use college investing platform for parents, that they can share on social platforms for others to contribute to? 
___________________________________________________________
Click on the screen below to use the prototype!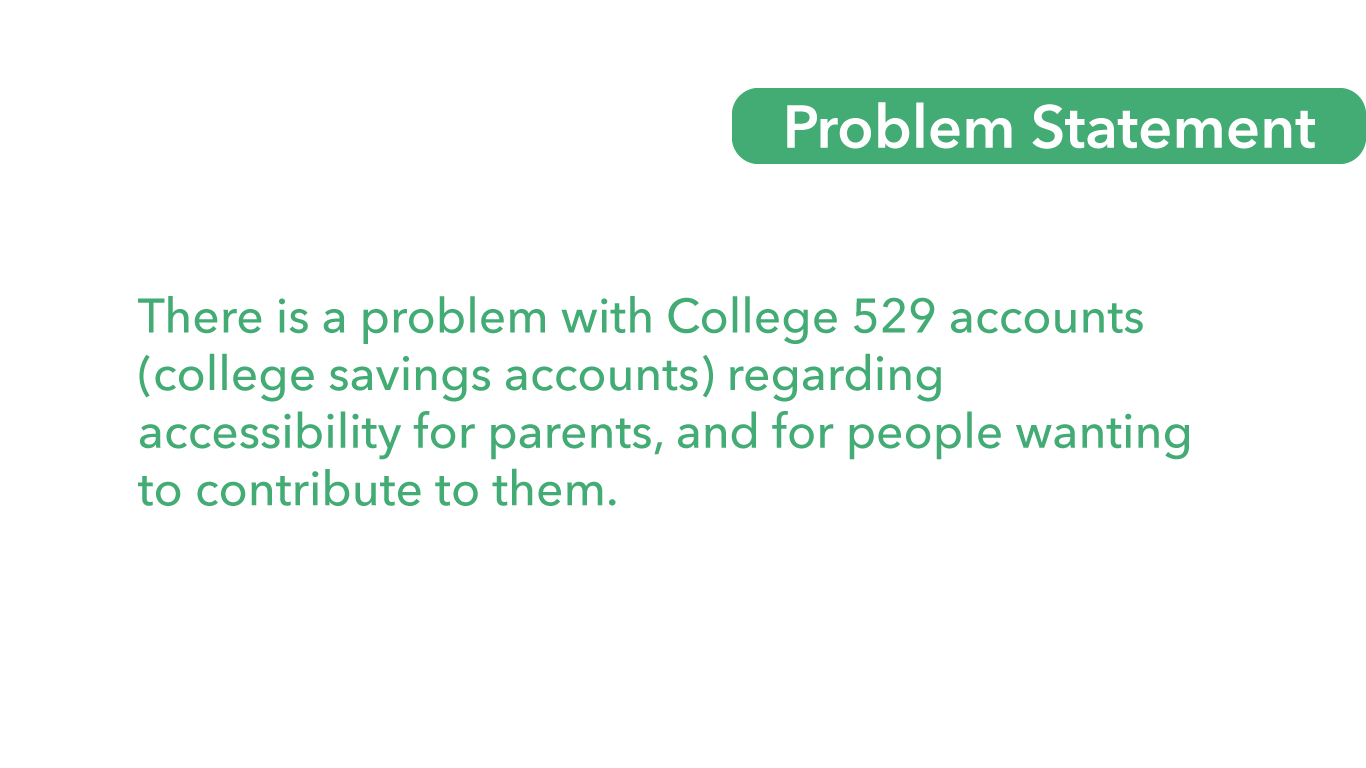 I set out to determine gift giving tendencies, and how a users sentiment towards crowdfunding might influence their decision to use this application.  To do this, I conducted phone and in person interviews to answer a set of predetermined questions.  Since it can often be uncomfortable to talk about money with someone directly, I presented my interview as for a peer in my class.  This way I could get honest responses and sentiment.  These generative interviews served as the basis for what features I might include in the app, and the best way to implement these features to develop trust and make investing simple.  I ended up discovering that gift giving tendencies towards children leaned toward the desire to contribute to a college savings account in both lieu and conjunction of a material item.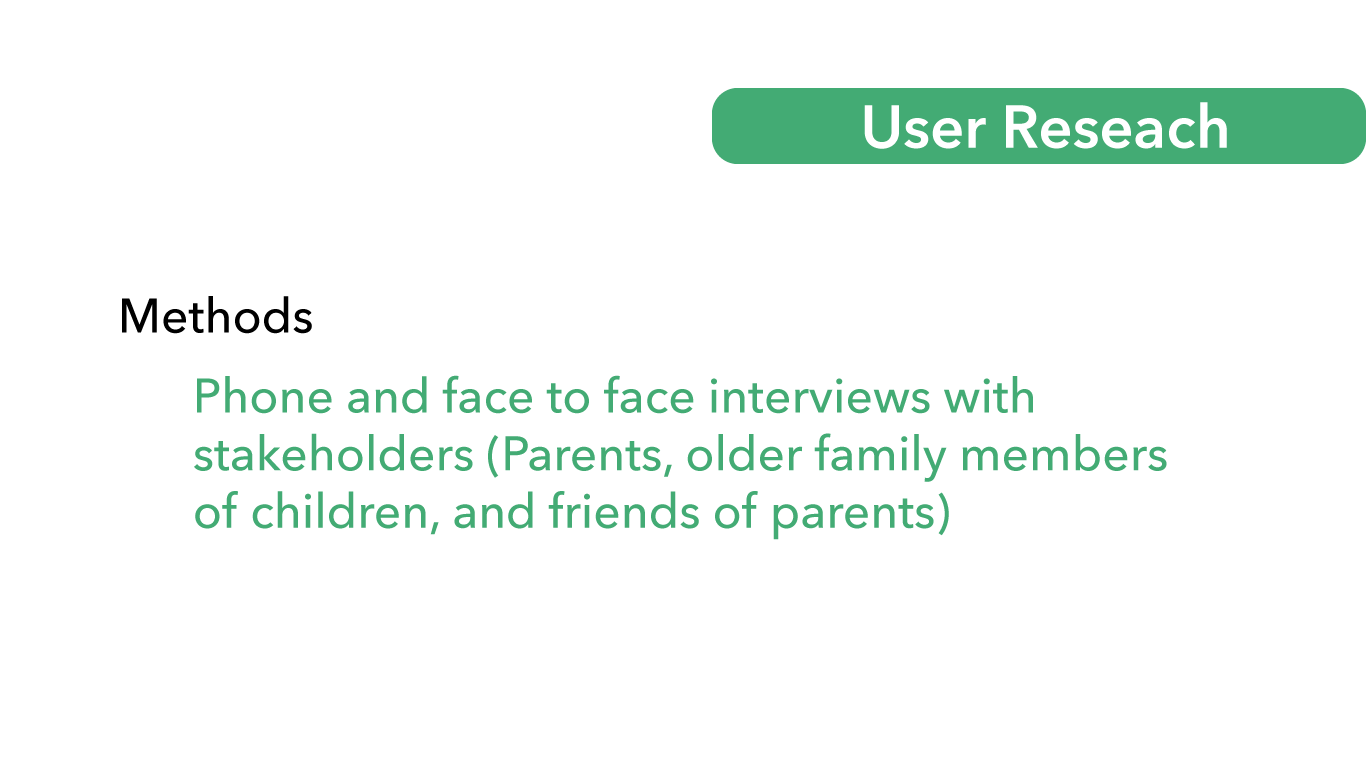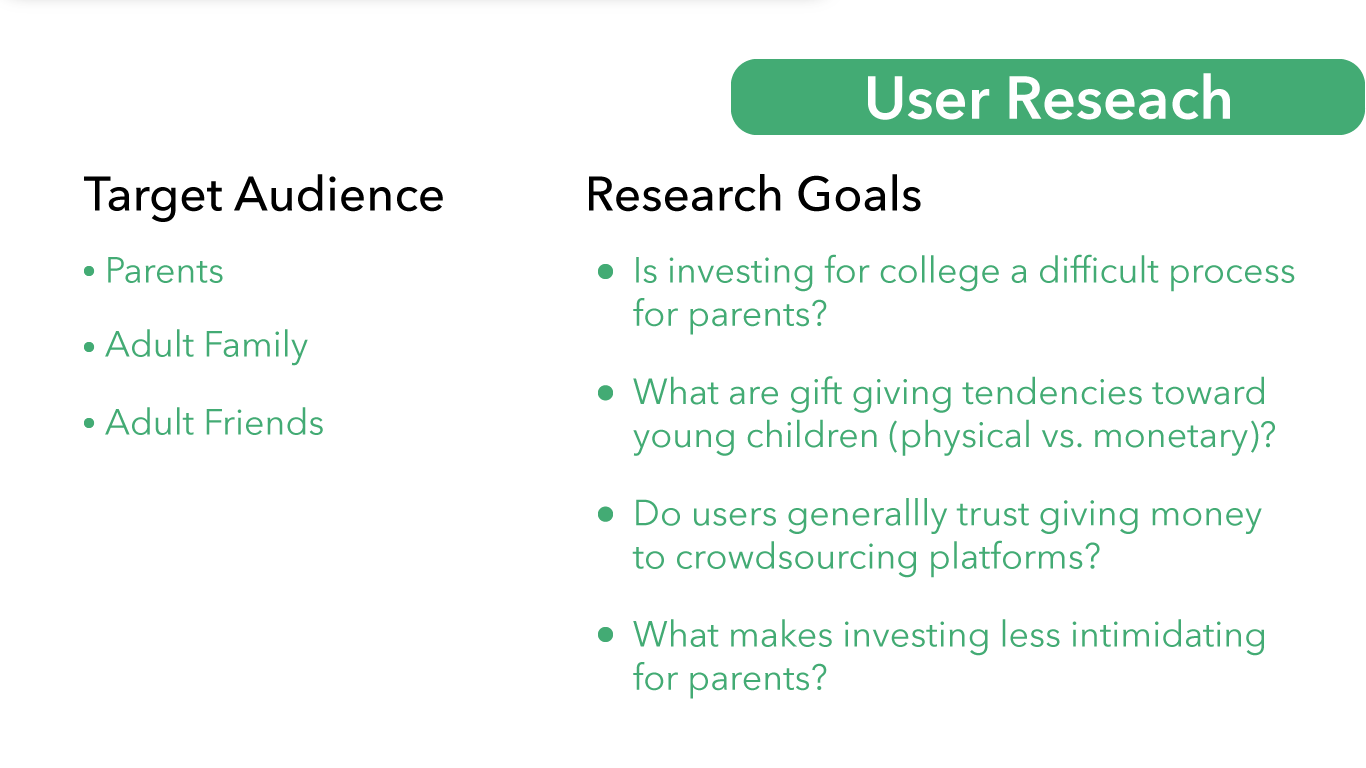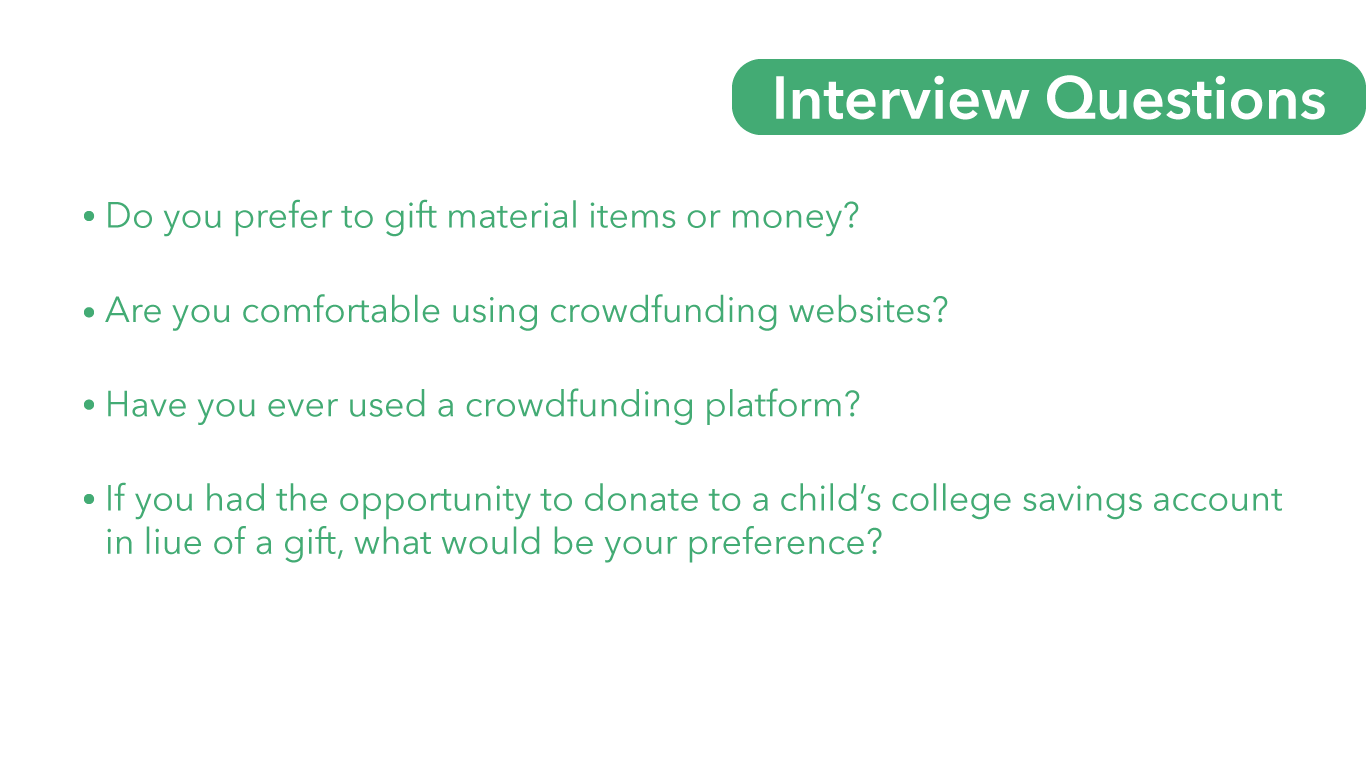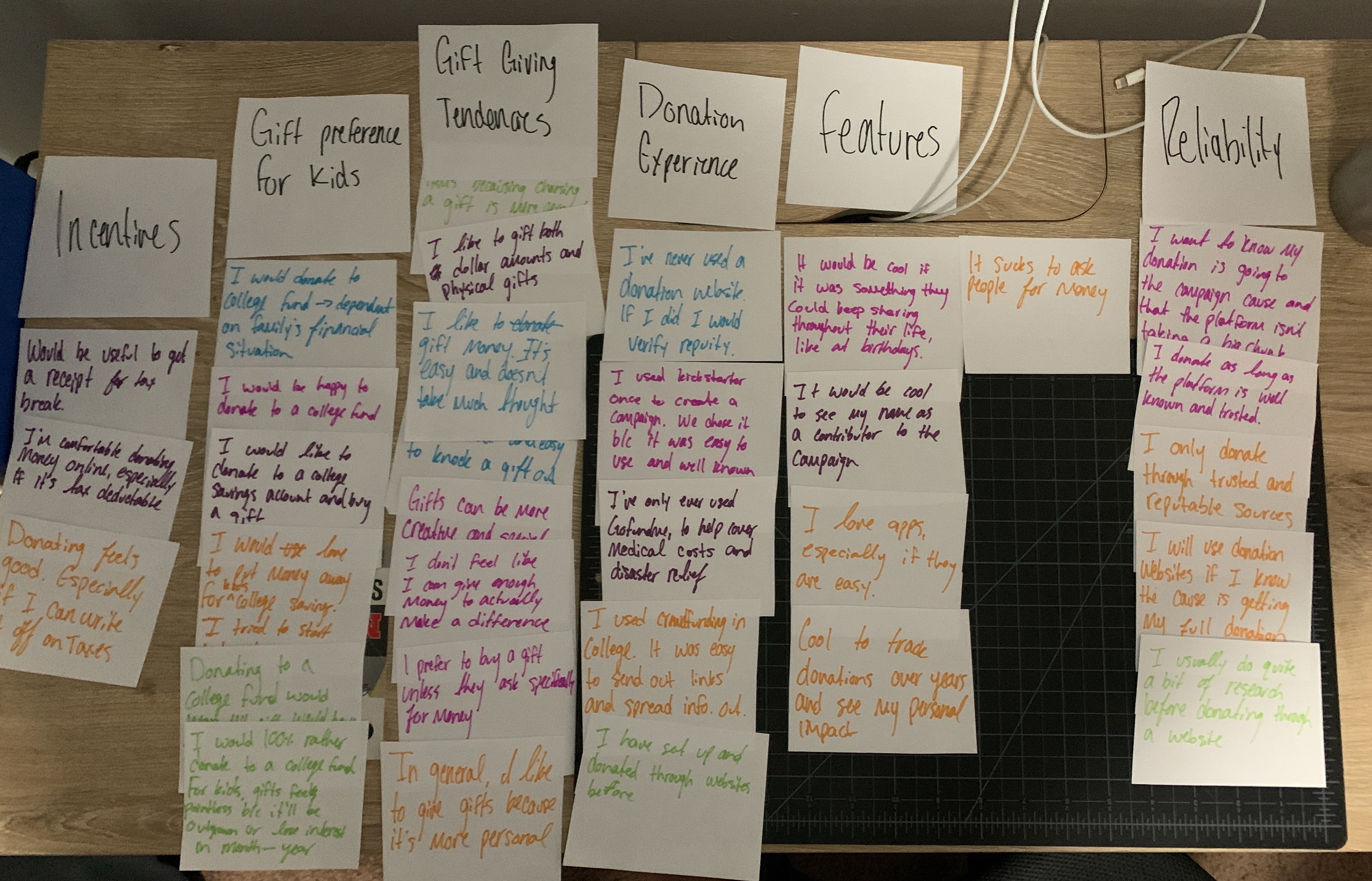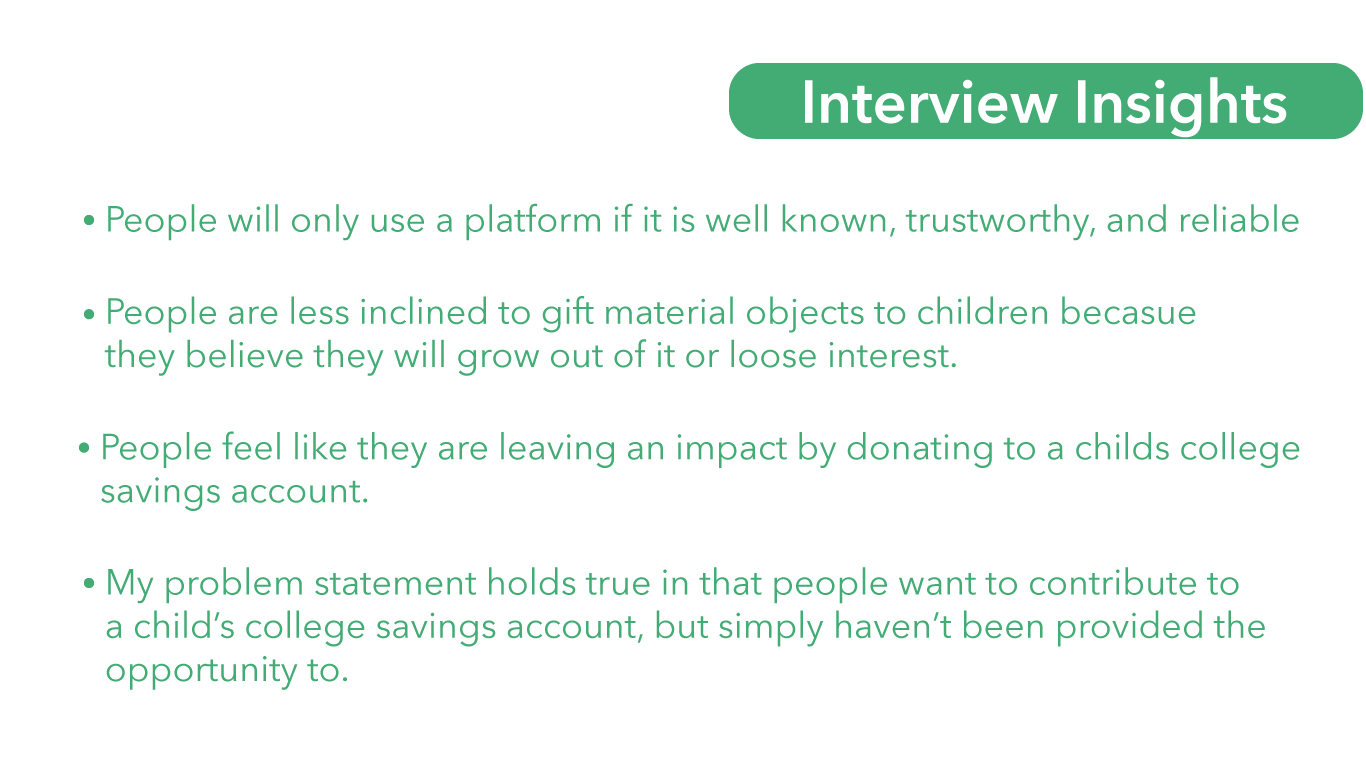 I wanted to get a feeling of what already exists, and what already works well for users while researching solutions for my problem statement.  For the crowdfunding piece of my app, GoFundMe is a dominant force in this realm due to its ability to easily be shared across social media, and users trust it.  For the investing aspect, Acorns is a very popular app that makes investing simple for users but does not include the social aspect I am looking for (or the ability to set up accounts specifically for a child's college savings).  Another stakeholder in the conversation are traditional banks.  I found these could turn away users due to the need to "apply" to invest, where it is important for my solution to be accessible to all.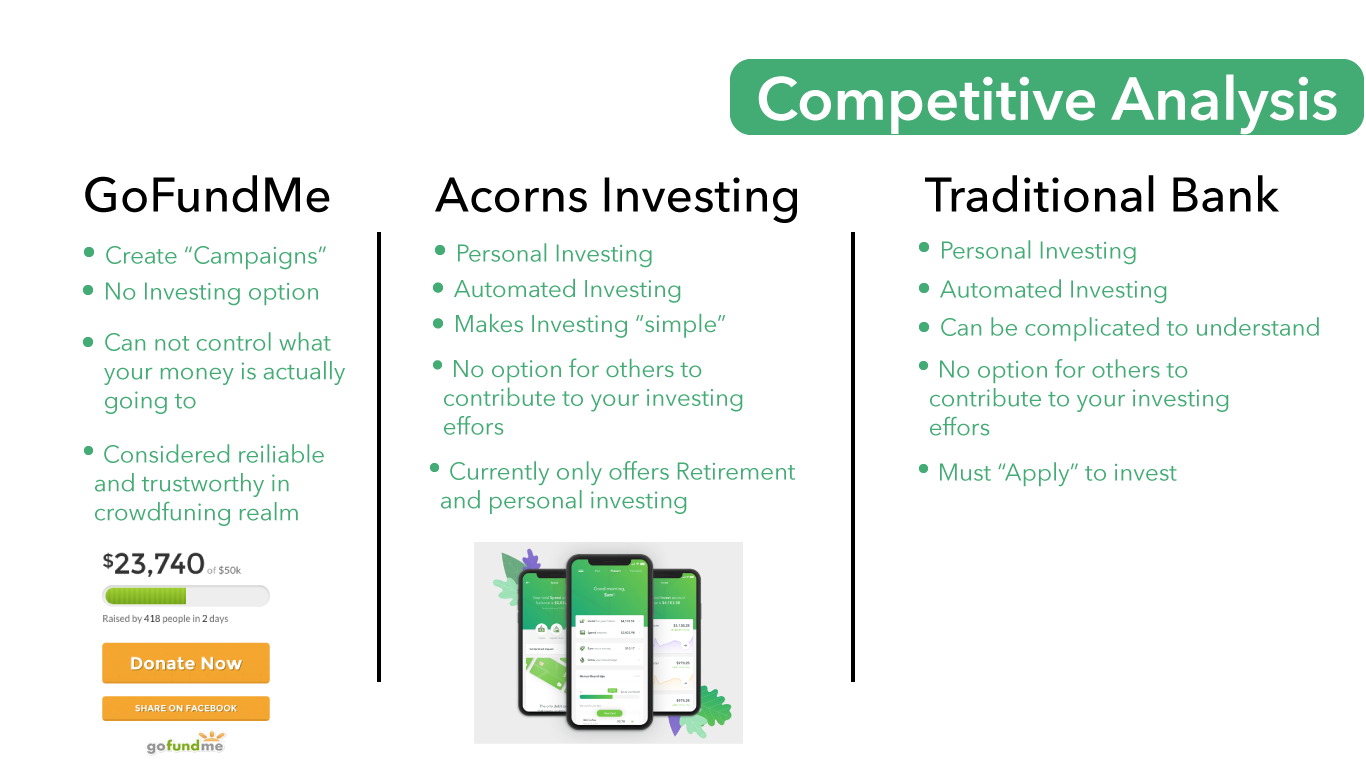 User Flows and Prototypes                                                                         
To help begin crafting a solution, I developed a user flow that would outline a users general journey through the app.  This helped me identify what features users would need in a solution.  I then began create some general solutions in a concept prototype.  I created general screens for key features including sign in, investments, investing strategy, and deposit information.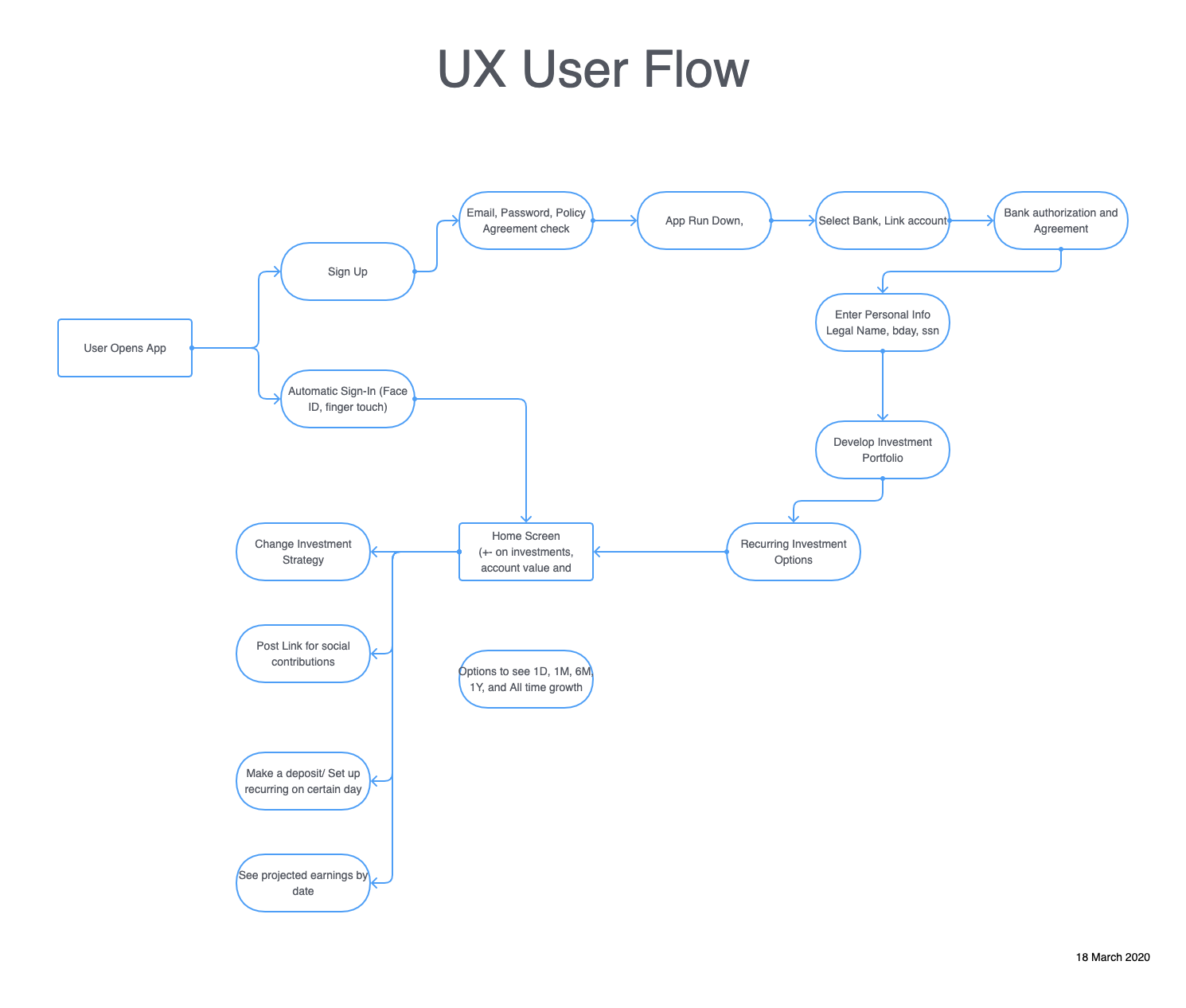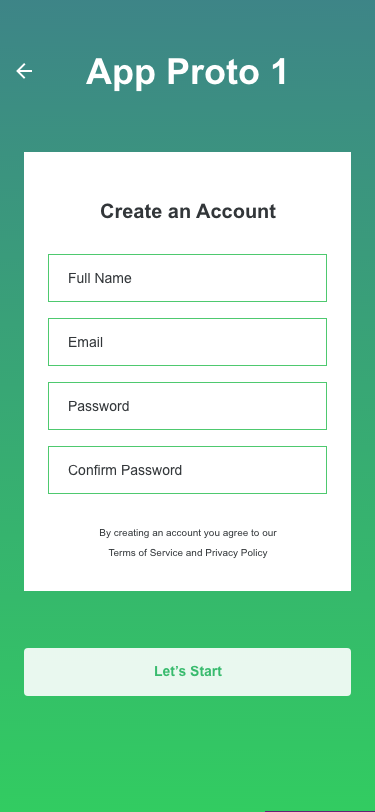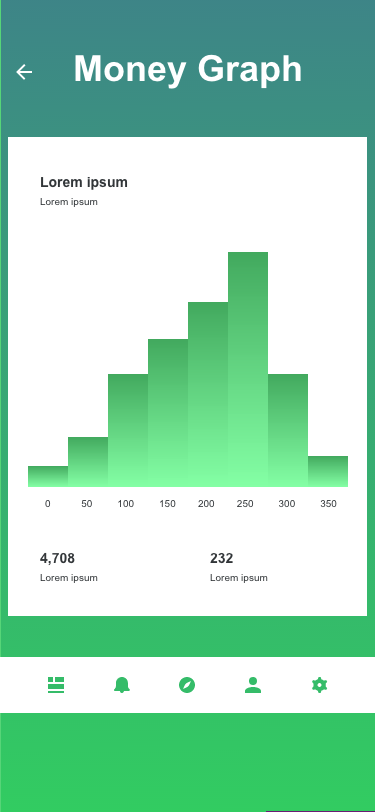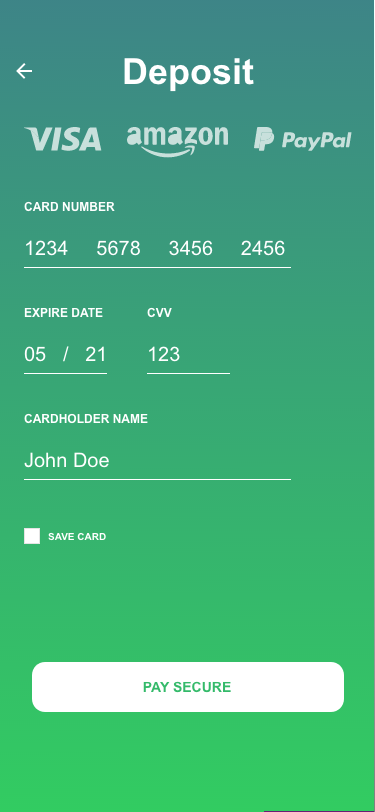 Hi-Fidelity Prototype and Solution                                                             
For my final solution, I developed a process that allows users to explore all features of the app with a high level of fidelity and completion.  This was a meticulous process since I allow multiple states to occur in my prototype.  Also, planning and creating animations can take a great deal of time, but I found them to be important in retaining users attention while exploring the app. 
Below are some of my landing and basic screens for a quick overview of what the app entails.