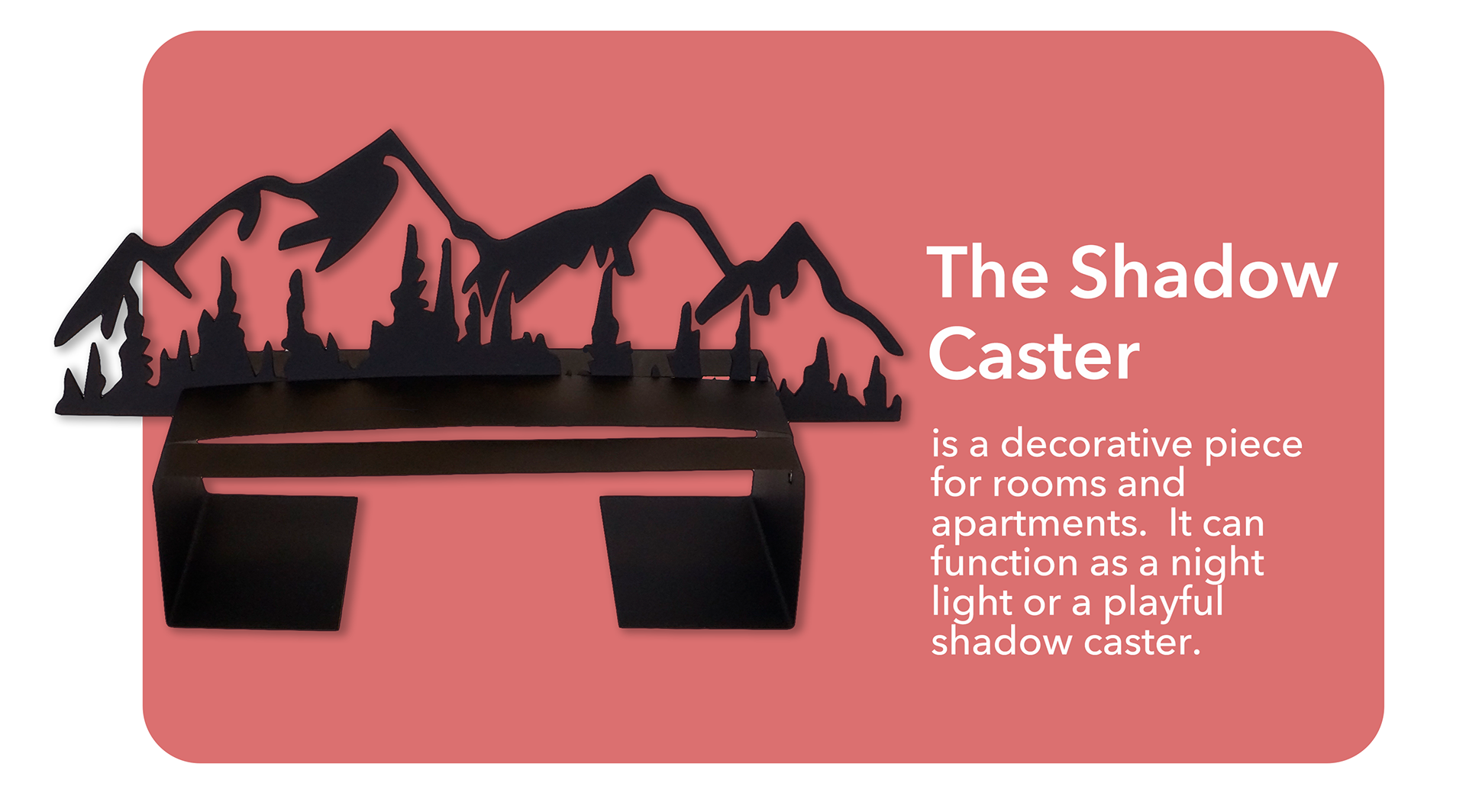 Timeline:                                  Discipline:                                              For:
6 Weeks, Fall 2019                  Product Design, 3D Modeling,             Form
                                                  Prototyping, Ideation
For my 3D modeling class, entitled "Form", our final project required us to develop a project that utilized 3D modeling and renders in the design process. After playing with forms of objects and passing light through them throughout the semester, I decided to redesign the lamp so that it could be used for illumination or casting shadows.  To do this, my final design had interchangeable pieces for the user to determine which form they wanted their Shadow Caster to take.  
Below you will see my CAD models, followed by the manufacturing process, all the way until the final product!
These CAD renders show my design and provided dimensions for manufacturing.  I also used some renders with light to see how light would project through my product in a dark room.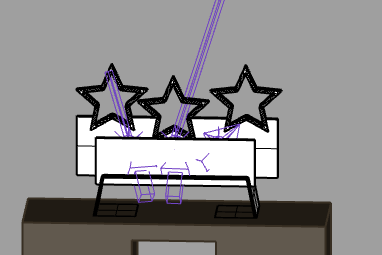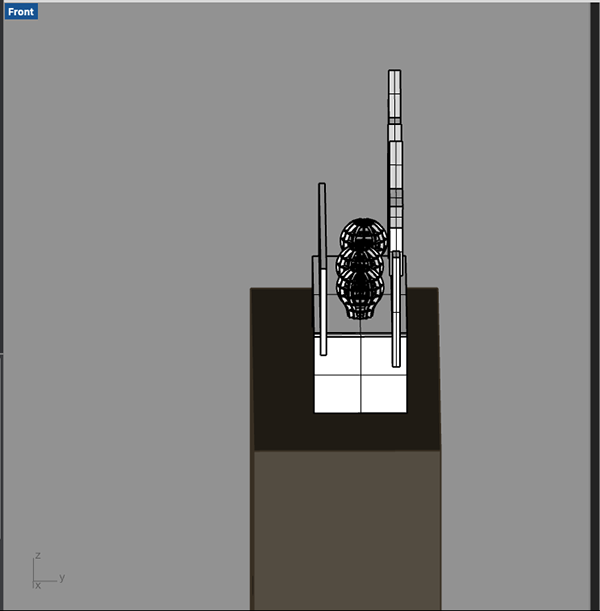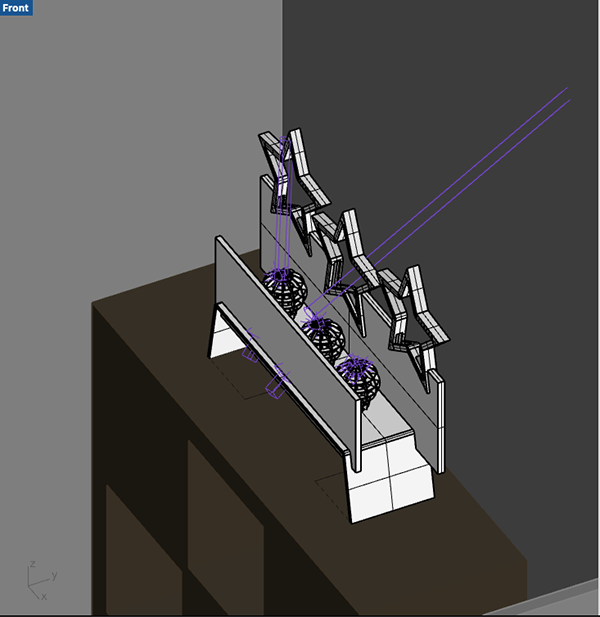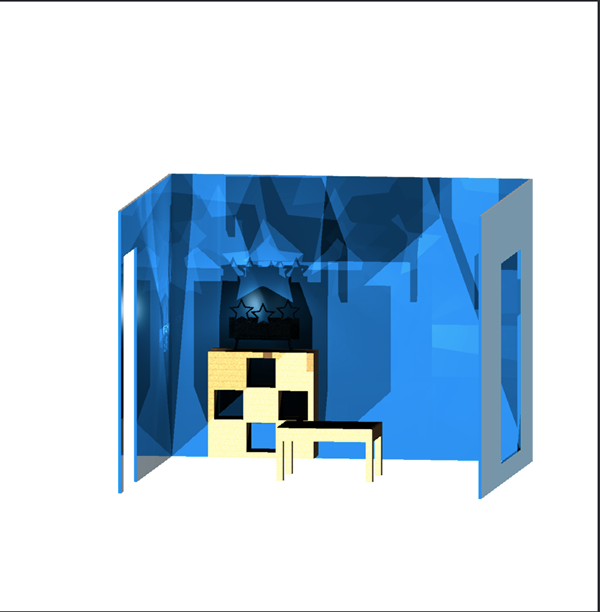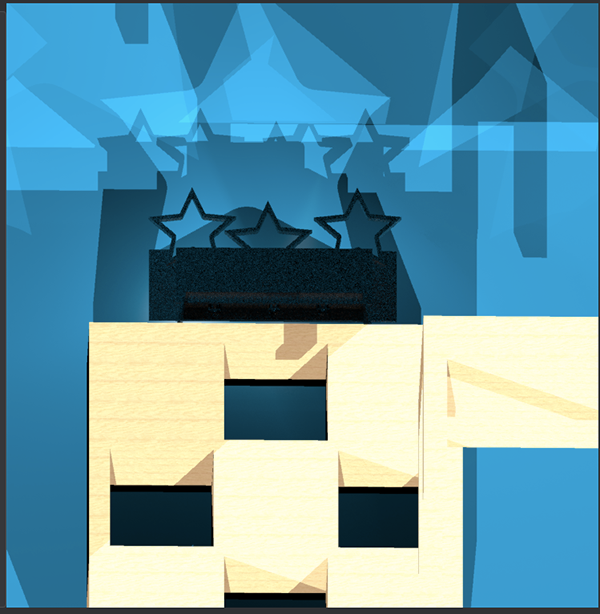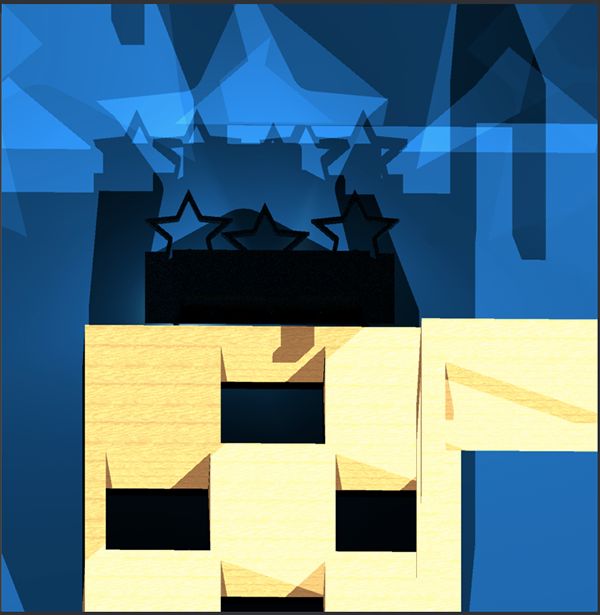 Originally, I also wanted to laser kerf cut my base out of wood.  I quickly learned it would not be sturdy enough to support the weight of the projection frames.  I settled for hand cutting a single piece of sheet metal that I measured out based on my 3D model.  I also wanted the projection frames out of metal, but had to settle for wood (our laser cutter was not powerful enough for metal).  I then was set on making the wood look like metal.  I started out by aggressively sanding my frames, then spray painting them with a matte black that matched the base's color.  I ended up having to apply about four coats of paint to each side of the wood pieces to get the wood grain to not appear.  About two coats were solid enough for the metal frames.  I lastly had to play with light emittance on the bulb and flood light.  So ensure there was not an overwhelming amount of light emitting, I had to blackout portions of the light source.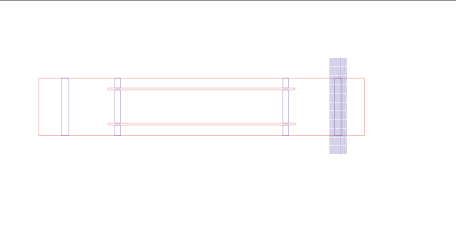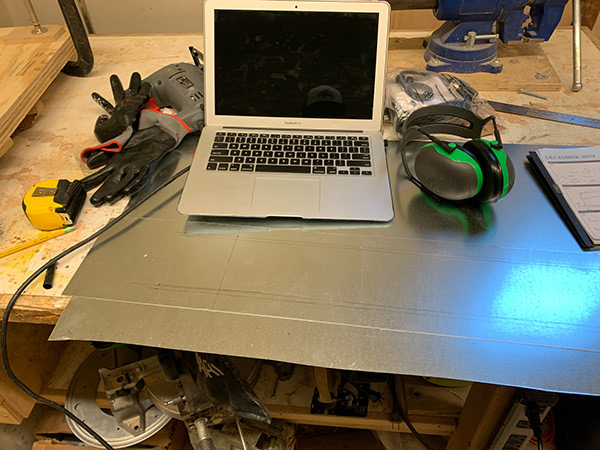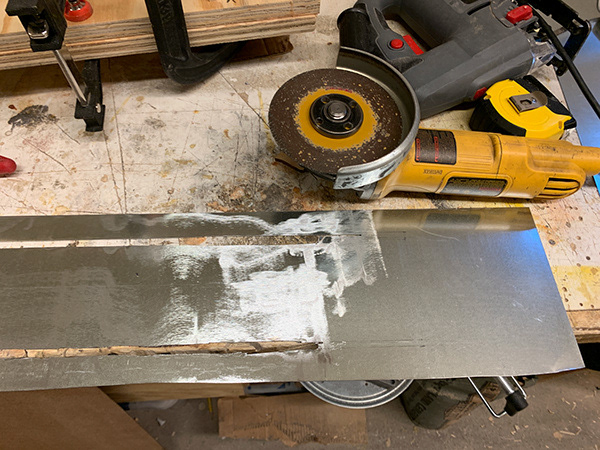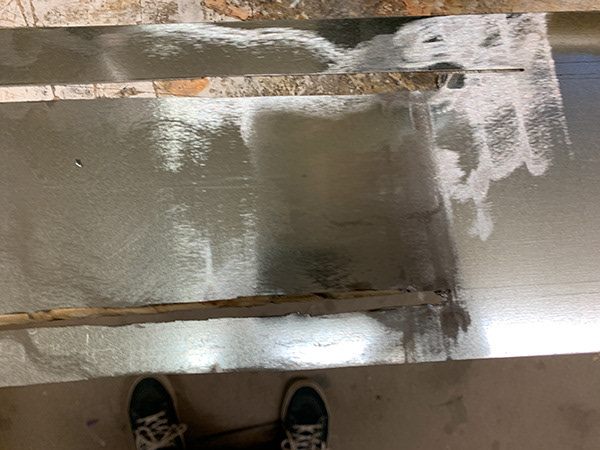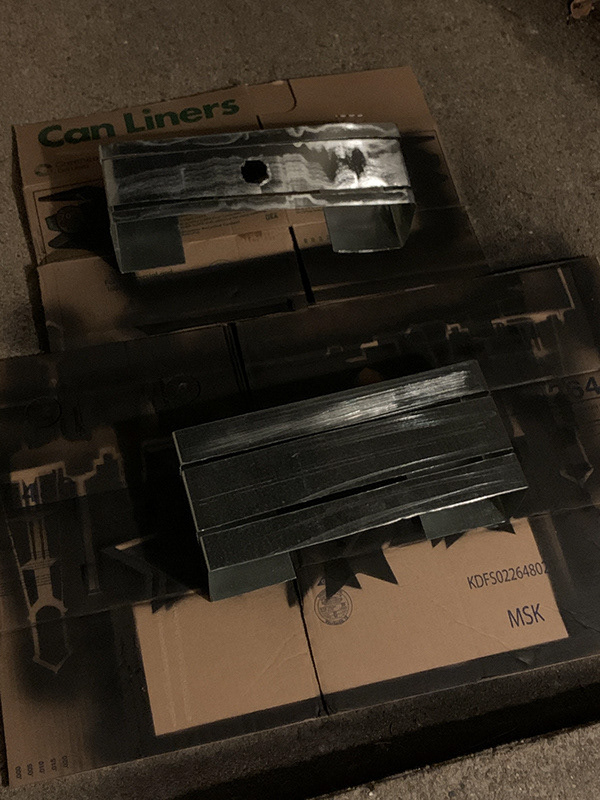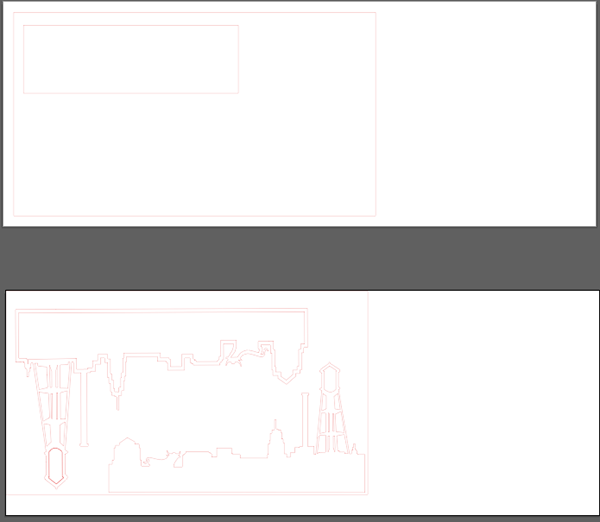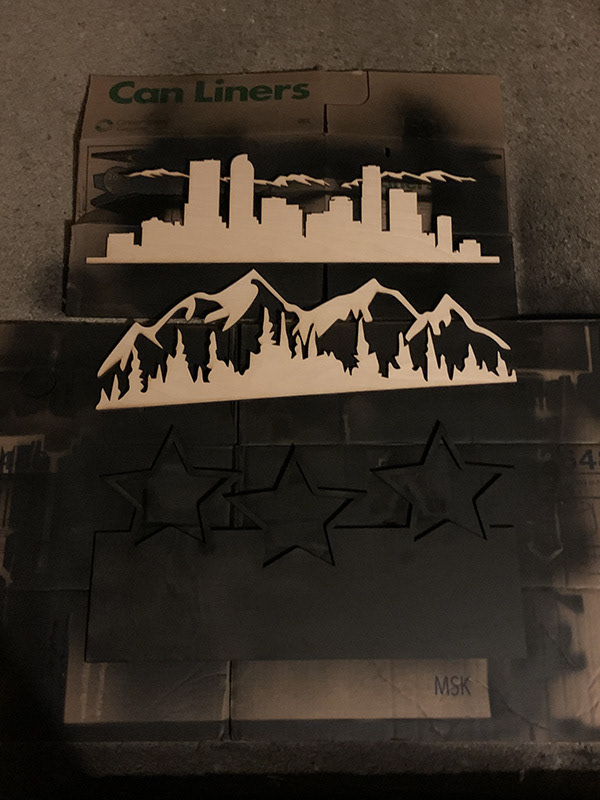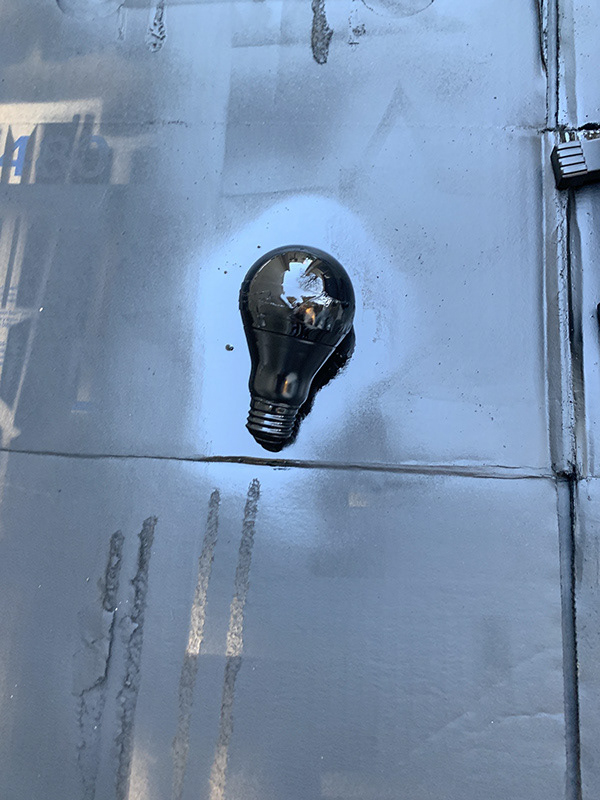 Here are some photos of all the elements of my project in light.